Heckfield Place Estate
Heckfield Place is a 430 acre estate in the Hampshire countryside. Comprised of a significant 19th Century Grade II listed house, park and gardens, the estate is also home to a walled kitchen garden, cottages, Home Farm and agricultural land. The wider estate has been reimagined with an emphasis on self-sustainability, and since 2009 we have been working on a number of projects across the estate, including the full refurbishment of the main building, now a luxury hotel. The original gate lodge and gardener's cottage have both been refurbished and extended to provide guest accommodation and a new cottage next to the walled garden is home to the Little Bothy Spa. Paths and driveways have been reconfigured for better flow and two new car parks added, all with careful regard for the surrounding landscape.
A new energy centre with space both above and below ground was created to allow for the efficient use of energy resources without interrupting the tranquil setting. The centre blends the look and feel of an industrial building in an agricultural setting, with a timber clad barnlike structure above ground, and houses wood pellet fuelled boilers along with other green energy solutions. The centre supplies all the energy needs of the hotel without noise, vibration or other disturbance to the hotel guests.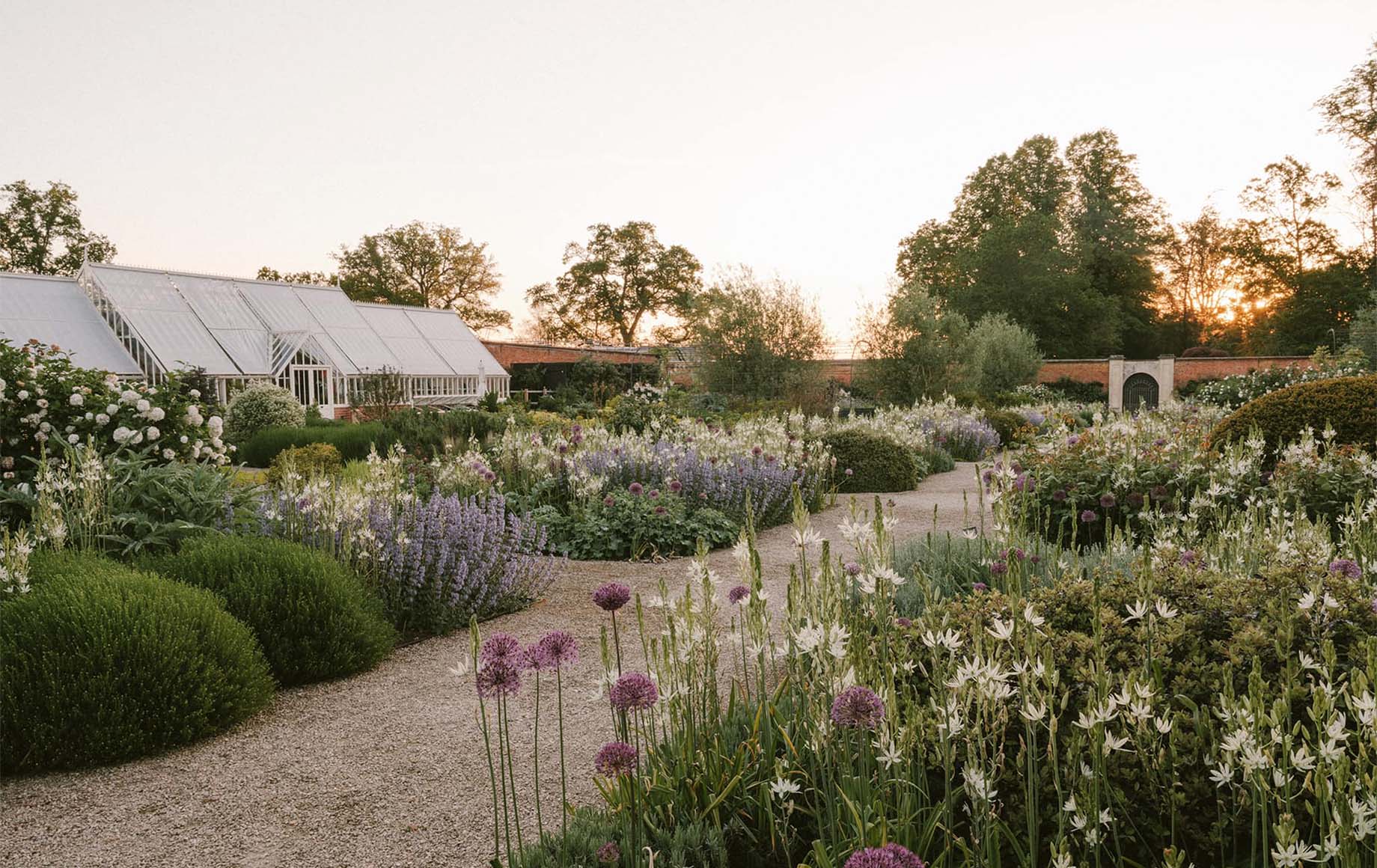 Based around a group of traditional buildings, Home Farm has been redeveloped and expanded, with the addition of more modern barns and glasshouses. These include a roundhouse for the new herd of dairy cows and the conversion of an existing barn to provide dairy processing facilities with stockman's accommodation above. Existing containers have been repurposed to provide offices, training and welfare facilities, storage for machinery and vegetable and floristry preparation areas. These improvements are essential to the farm and for encouraging rural growth and education for those interested in the principles of organic and biodynamic farming.